Defensive Handgun 101
June 10@9:00 am

-

5:00 pm

$250.00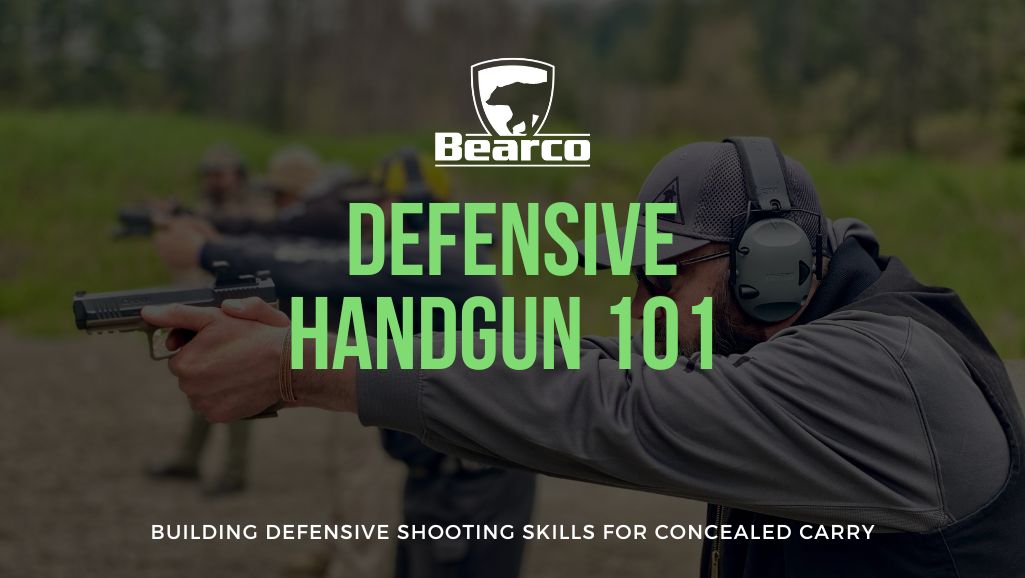 Go beyond the required concealed carry, or ccw, certification course and develop true defensive shooting skills. Our Defensive Handgun Fundamentals course is the big piece that is not covered during the concealed carry permit certification courses. In this course, we build defensive shooting skills in context of a public environment ambush-style attack. Presentation from the holster, defensive shooting concepts, and other skills are covered during this live-fire course on the range.
This course is offered as both one and two full days of intense training, teaching and practice on the range.
Some of the topics we may cover:
Fundamentals of Defensive Shooting & Intuitive Skill Development
Defensive Accuracy
Lateral Movement
True Assessment
Speed vs Precision and How they Relate to One Another
Reloading During an Emergency
Realistic Training for Multiple Target Engagement
Understanding the Body's Natural Reactions During an Ambush-Style Attack
One Handed & Weak Handed Shooting
Clearing Malfunctions
This defensive handgun training course is all about quickly developing fundamental skills that can be applied during a worst-case ambush-style defensive shooting situation while concealed carrying.
Students will typically fire around 400 rounds during a 1-day course and around 900 during two day course.
Open to:
General Public / Law Enforcement / Military / Private Security

Course Eligibility:
While we do not have prerequisites on this course,  it is best to be somewhat comfortable with your handgun. If you are just starting out, our Introduction to Defensive Handgun course or private training sessions are better options. 
Price: 
1 Day: $250
2 Day: $350
Related Events