Taser Certification for Civilians
May 18@5:30 pm

-

8:30 pm

$149.00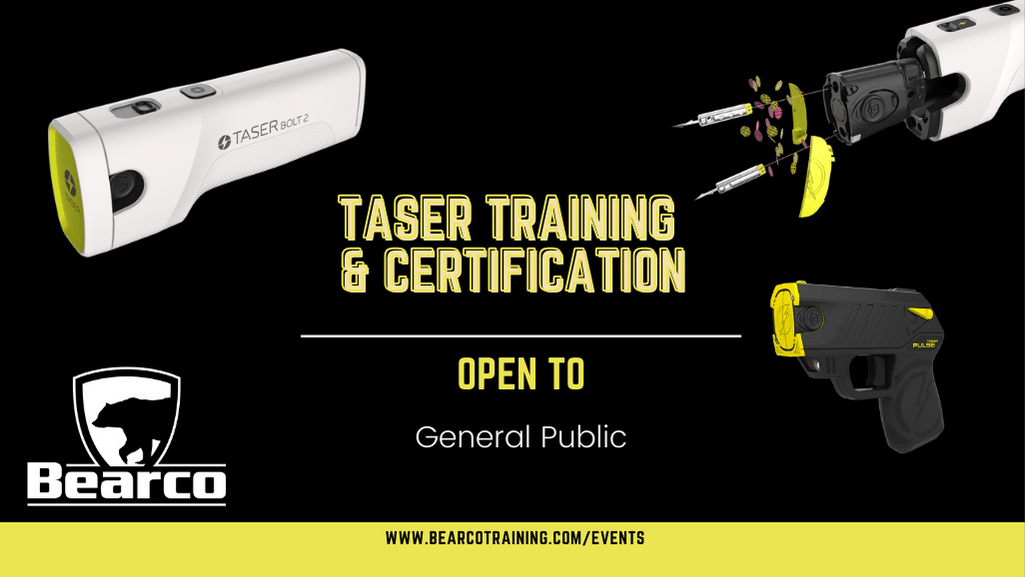 In a world where violence happens, we must be thankful that deadly force is rarely the necessary answer. Having a tool that is designed to be non-lethal could be extremely beneficial in many circumstances where a firearm isn't the best tool for the desired resolution.
Taser energy weapons are designed to be an effective non-lethal tool to immobilize an attacker. The popular Pulse or Pulse+ civilian versions of the widely used law enforcement devices from Axon, provide the same knock-down punch, but are designed specifically for civilian self-defense. Taser also offers the security officer specific model, the Taser X1, and other models in the professional series.
Taser Benefits
Up to 30 seconds of muscular incapacitation
Designed to be non-lethal
Most states do not require a permit to own or carry
Effective up to 15 feet away from the attacker
As with any tool that is designed to be used in self-defense, it is important to receive training. Bearco instructor Barret Kendrick is a Master Instructor for Taser's Civilian program. We offer courses both for security personnel and civilians wanting to own and carry one for self-defense.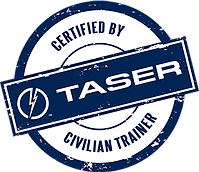 Topics Covered
Taser nomenclature and terminology.
Model specifics and features

Tailored to Pulse, Pulse+, Bolt 2, Taser 7, or X1 device

Maintenance and care of your device
Taser manipulation
The fundamentals of using a Taser
Live-fire exercises
While you will not be exposed to the electrical charge from a Taser during the course, you will fire them at targets.
Open to:
General Public /  Private Security

Course Eligibility:
No Prerequisites
Gear Requirements:
You do not need a Taser Conducted Energy Weapon to attend the course, we will provide them as part of the training. If you plan to purchase one before the class, use the coupon code barretkendrick for 15% off at Taser.com.
Cost: $149